At every CAVC meeting in addition to discussing key political issues and trends within the industry we also make it a point to add in some extra fun and education.
This year's meeting in Vernon, CA was no exception. In addition to drawing our annual scholarship recipients we also took a tour of Gavina Coffee Roasters.
Scholarship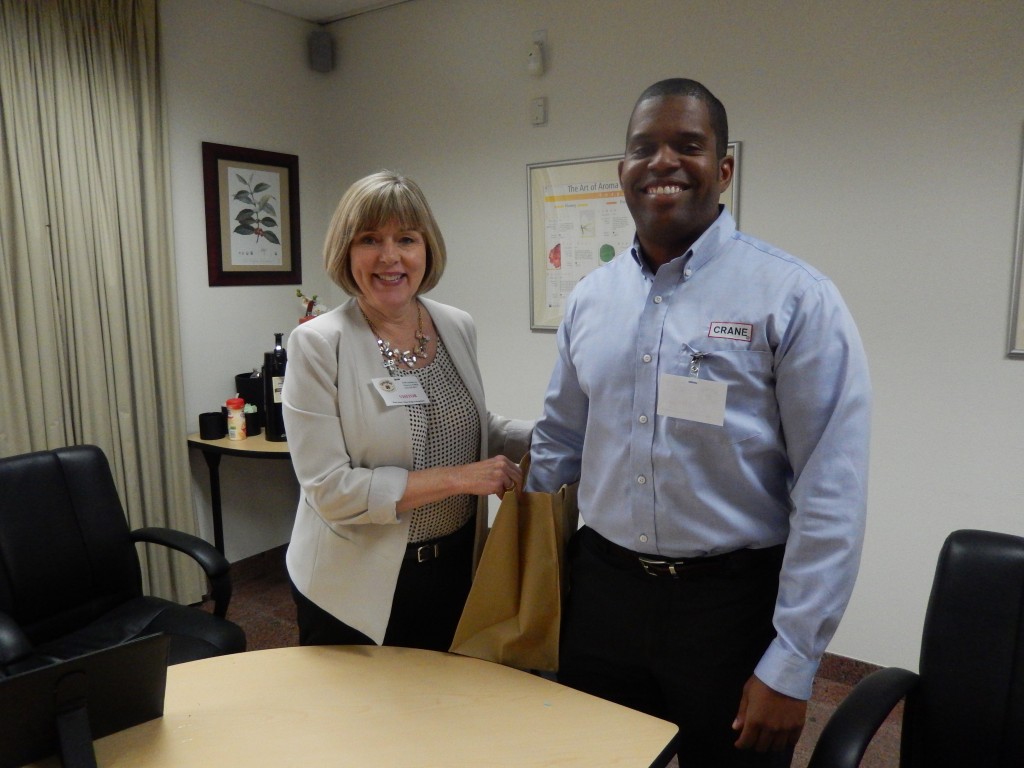 The Walsh Family CAVC Scholarship Foundation announced the winners of the year 2016 Scholarships.  Each recipient will receive a $5000.00 scholarship towards his or her college education.
To be eligible for the scholarship, the student must: 1) be a full time student at an accredited high school, vocational school, business college, junior college, four-year college, or university, 2) have a passing grade point average of 2.5 or better, 3) be a high school senior, first year vocational student, or first year college student, 4) be an American citizen and a California resident; and 5) be sponsored by a CAVC member company.
This is the 20th year that the Walsh Family CAVC Scholarship Foundation has awarded scholarships.
Drawing scholarship winners are, at left: Sandy Larson, senior director and counsel for government affairs at the National Automatic Merchandising Association and Andrew Topps, Customer Service Manager, Crane Merchandising Systems.
Gavina Coffee Tour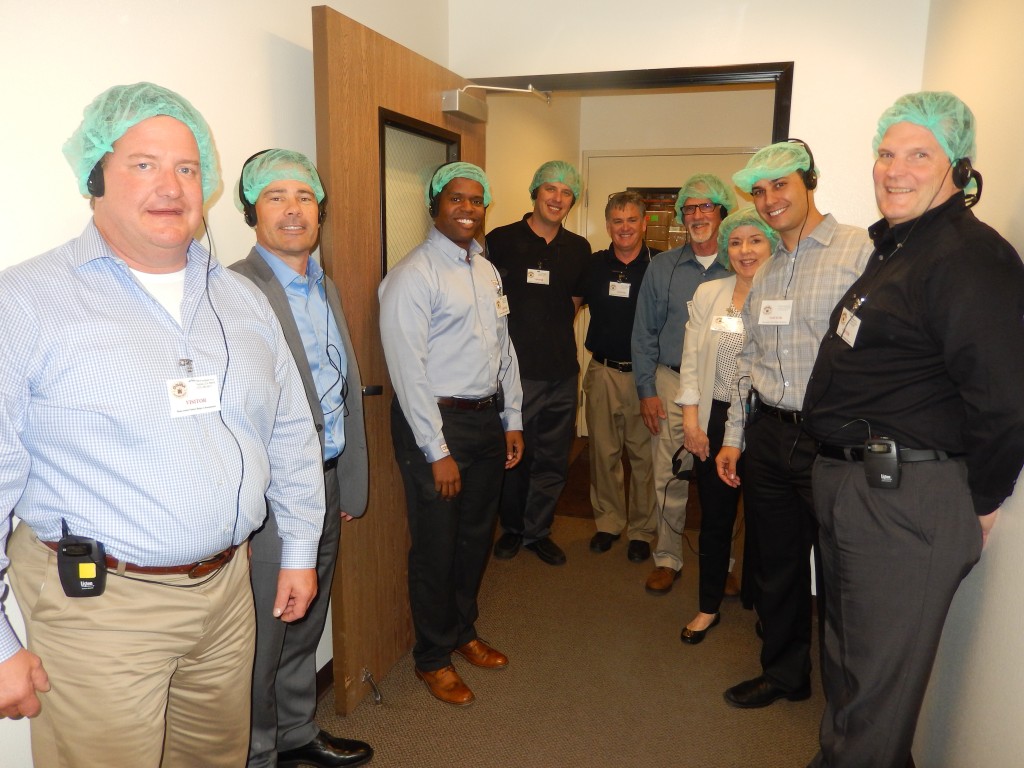 CAVC members prepare for a plant tour at Gavina Coffee Roasters in Vernon, CA.  This is part of CAVC's commitment to continuing education for its members.  The tour will featured coffee tasting led by the Gavina family members.
Special thank you to Chip English for photos and write-ups.