Don Phelps, a long time member of the California vend industry, passed on March 3, 2016.  Don Phelps started his vending career in 1961 as a sales rep for The Vendo Co. in the Southern California market. He has supported the vend industry as a CAVC member, fund raiser, president,  and active member since the early 1970s. Don was instrumental in the effort to gain sales tax relief in California.  He, along with his many friends and colleagues, spent many hours in Sacramento working for and succeeding in accomplishing legislative sales tax relief for the California automatic merchandising industry.  Don led CAVC fund raising for the  Walsh Family CAVC Scholarship Foundation.   An annual golf outing fund raiser conceived and lead by Don takes place every year in June to raise money for the CAVC Scholarship Foundation .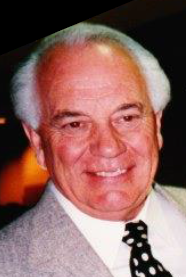 Don Phelps
1931-2016
Newport Coast resident
Donald Lee Phelps, 84, and a 21-year resident of Newport Coast, passed away on March 3, surrounded by his family.  Born September 1, 1931 in Blackfoot, Idaho, Don was one of six children born to Amer Leo and Grace Hoyt Phelps. Growing up during the Great Depression and World War II, Don developed an early positive work ethic with a gift for entrepreneurism.  As a youngster, he sold newspapers, shined shoes and was a golf caddy.  After graduating from West High School in Salt Lake City, Utah, and attending Henager Business College, he enlisted in the U.S. Navy in 1949 and served on both the U.S.S. EPCOR sonar testing ship and the U.S.S. Goss during the Korean War.
After his honorable discharge from the Navy, Don worked in the Southern California food service and vending industries, including his role as general manager of Okeh Caterers. In 1972, he founded Food Systems Inc. headquartered in Buena Park, Calif.  The company celebrates 44 years in business and is still operating throughout Southern California today. As a leader in the food service industry, Don served as president of the California Automated Vending Council (CAVC) and was a member of California Restaurant Association (CRA) and National Automatic Merchandising Association (NAMA).
Over the last five years, Don wrote three books detailing his philosophy on living a life based on morals, ethics, a positive attitude, love of family and love of country. He also authored a handbook for entrepreneurs and business people.
Don was known as a true American patriot, successful businessman, wonderful husband, father, grandfather and great-grandfather, trusted friend, avid fisherman and golfer, Los Angeles Lakers and USC Trojan football fan and lover of jazz.  He is survived by his wife of 43 years, Sally; five daughters: Janet Pirus, Dorothy Henderson, Dana Schaefer, Christine Amsler and Sherri Snelling; son, Tom Snelling and his wife Kelly; seven grandsons, three great-grandsons and one great-granddaughter; sister, Gladys Jennings and her husband Lee and brother-in-law Tom Penfold and his wife Alicia.
Special heartfelt thanks to the staff of Keck Medicine of USC at Newport Beach and Hoag Cancer Center for taking care of Don. Donations may be made in Don's memory to the Leukemia Lymphoma Society.
He will always be our hero.