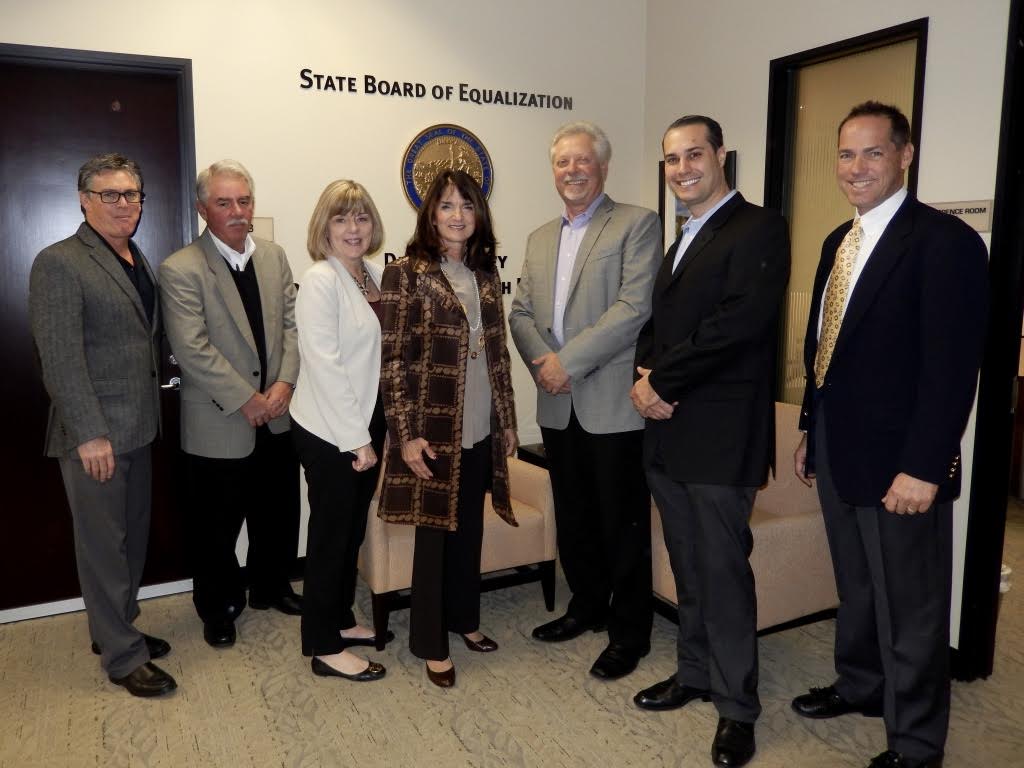 CAVC board meets with Diane Harkey, State Board of Equalization. Discussing taxation on macro markets. Left to right, Larry Atnip Atnip Co., Rawn Wanamaker Canteen, Sandy Larson NAMA, Diane Harkey BOE, Pete Tullio Gourmet Coffee Service, Paul Tullio Gourmet Coffee Service, Chip English Continental Vending
The members of California Automatic Vendors Council continue to lead the charge in tax equality and micro market awareness.
For three years, CAVC has been working side by side with Los Angeles Department of Environmental Health on fair and equitable permitting for micro markets. The plan, developed by LA County, will serve as a blueprint nationwide for other vendors use when introducing the micro market concept to local, state, and federal agencies.
Our next hurdle is to set reasonable standards in respect to taxation.  Environmental healthcare agencies see micro markets as markets, not vending.  We are required to comply with rigid standards set forth for restaurants and convenience markets. That includes plan checks, inspections, and specialized permits to operate as a market.  Because we are categorized as a market, is is CAVC's position that micro markets should collect tax like a market.  That is, no tax on items that would not be taxed in a market.  Carbonated beverages would continue to collect full tax and bottle deposit.
CAVC members have invested time and energy in lobbying locally and nationally throughout the years.  During our travels, we have developed relationships with many of our representatives, including Diane Harkey. Representative Harkey was recently elected to the California State Board of Equalization.  We hope our exposure on a legislative level will help us have a favorable resonation to the currently unfair tax burden.
Chip English
Continental Vending
Treasurer,